I am roughly about 25 hours into Red Dead Redemption 2 and I am loving every single part of it so far. From the charismatic and heavily detailed world to the surprisingly lovable and complex characters, Red Dead Redemption 2 is nothing short of magnificent.
The world itself is ginormous and Rockstar (the developers behind the game) does an amazing job of populating the world with interesting and riveting side characters and the general public that truly make the world feel alive. As you're traveling the countryside by horse, you might find someone stranded on the side of the road in need of some medicine, or you might find someone who is waiting to jump you and rob you. The world feels like it's all completely natural, it's an incredibly immersive experience. The level of detail that Rockstar has provided is insane. A great example is early on in the game, you are stuck in the mountains in the freezing cold. If you look close enough, you can see that your horse's testicles shrivel up when it gets colder and vice-versa when it gets warmer. It's the little details like this that truly make Red Dead Redemption 2 stand out.
You, the player, play as bounty hunter/thief Arthur Morgan. Arthur is a part of a rag-tag gang of misfits who truly seem like they are a part of one big family. Each character has their reason for being a part of the group, and each character gets plenty of character development throughout the story. The writing and voice acting is easily the best part of Red Dead Redemption 2. I'm not even talking about just the main characters here, too. The side characters the bountiful amount of people you'll find in the wild are extremely well-made to seem realistic. Characters have real motivations that keep them going and their actions (for the most part) feel justified.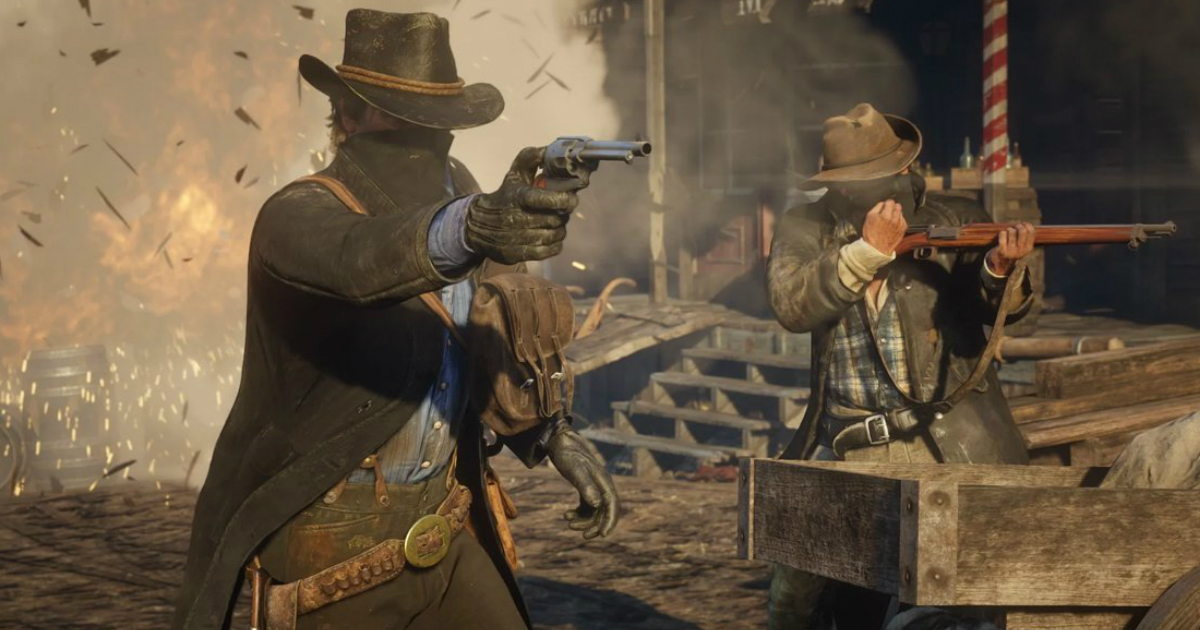 The combat is extremely fun, but it can take a little bit of getting used to. Dead Eye, a feature that allows the player to slow down time and mark their targets, makes a return from the first game. It's a little more complex now with the fact that it's one of three main cores that you need to keep an eye on. Arthur requires the player to keep him in shape and healthy so that he can gun down other outlaws efficiently. These cores can be easily maintained by sleeping, eating certain provisions, and/or drinking tonics that will temporarily boost your cores/abilities.
The guns in Red Dead Redemption 2 feel wonderful. It's almost as if you're actually a real-life gunslinger as you dual-wield sick cowboy revolvers to mow down your enemies. The level of detail on the weapons alone is worth customizing that sweet golden revolver and even engraving a rattlesnake onto it. The gameplay is invigorating and is sure to keep players coming back for more.
I can't wait to keep playing and find out what more Rockstar has up their sleeve when Red Dead Online comes out later this month. For now, I highly recommend you pick up a copy of Red Dead Redemption 2 and release your inner cowboy bounty hunter.
YEE-HAW!